The Chifleys Making Do: Cold Water Tap, Lino Scraps and Piano Bookcase
Ben and Elizabeth Chifley belonged to the generation who lived through some of the toughest times experienced in Australia. The 1890s Depression blighted their childhood, while two world wars and the 1930s Depression were companions of their married years. By necessity, people learned to "make do" when it came to household expenses.
If you look carefully around Chifley Home, you can find evidence of Ben and Elizabeth taking a frugal and practical approach with their needs at home. For instance, Elizabeth, or her mother, would crochet whatever might be needed in the way of doilies, those decorative mats used to protect furniture from scratching. Women of their generation would not have considered a store bought mat.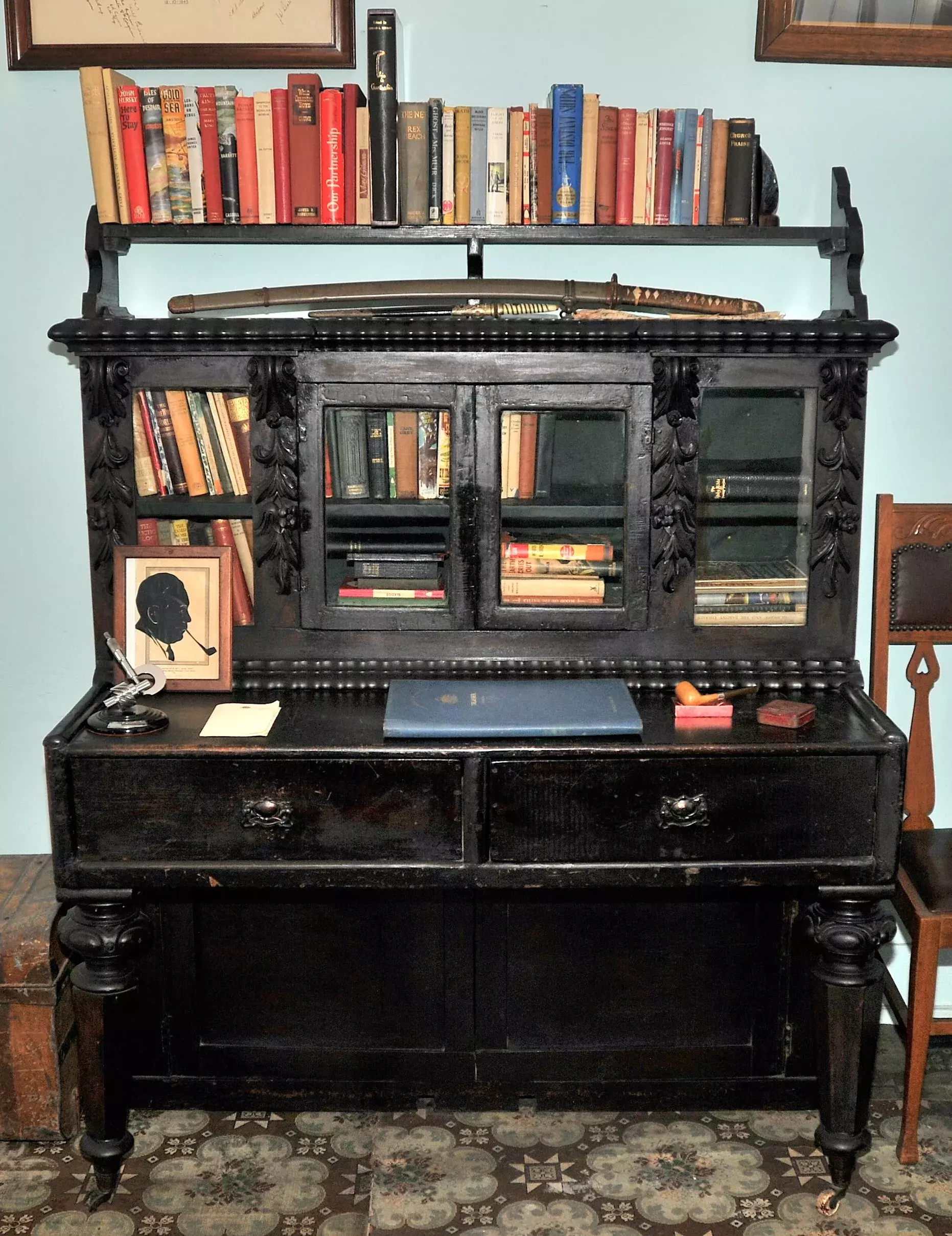 Only a cold-water tap was fitted at the new sink installed in the Kitchen when town water was connected in the mid-1940s. A hot water system was thought unnecessary. The kettle on the gas stove continued to provide Elizabeth with whatever hot water she might need in her Kitchen.
The recycled use of linoleum scraps to cover the Pantry floor is likewise a conscious effort to "make do". The Chifleys would have seen no need to spend good money on fitted new linoleum.
The most striking example of the Chifleys "making do" is perhaps the massive piano bookcase in the Study. This cabinet was once a large upright piano with its inner works replaced at some time with glassed-in shelving and its keyboard made into a shelf with drawers below. While it may not be the most beautiful of bookcases, it tells us that Ben and Elizabeth Chifley were thrifty and practical when it came to their household furnishings.