A commemorative clock presented to Prime Minister Joe Lyons at the opening of a new General Motors-Holden production facility at Fishermans Bend in Melbourne on the 5th of November 1936. The clock is housed in a polished wood case with shaped edges and rests on four metal ball feet, with a hinged glass-fronted door covering face. The face of the clock indicates that it was 'Made in Germany', although there is no distinguishing manufacturers logo.
The new office and production facilities were considered at the time to be one of the largest investments in industrial infrastructure in recent memory, with a total building cost of approximately £450,000. The managing director of General Motors, Mr L. J. Hartnett, explained to the press that effort was made to ensure all but £10,000 of this expenditure was on Australian sourced materials and labour, with international products used only 'when not procurable in Australia'. General Motors volume of business in Australia in the previous year was £10,080,000, with wages paid to local workers comprising a total of £1,374,000. It was estimated that some 38,000 people were 'drawing their livelihood from the operations of this company'.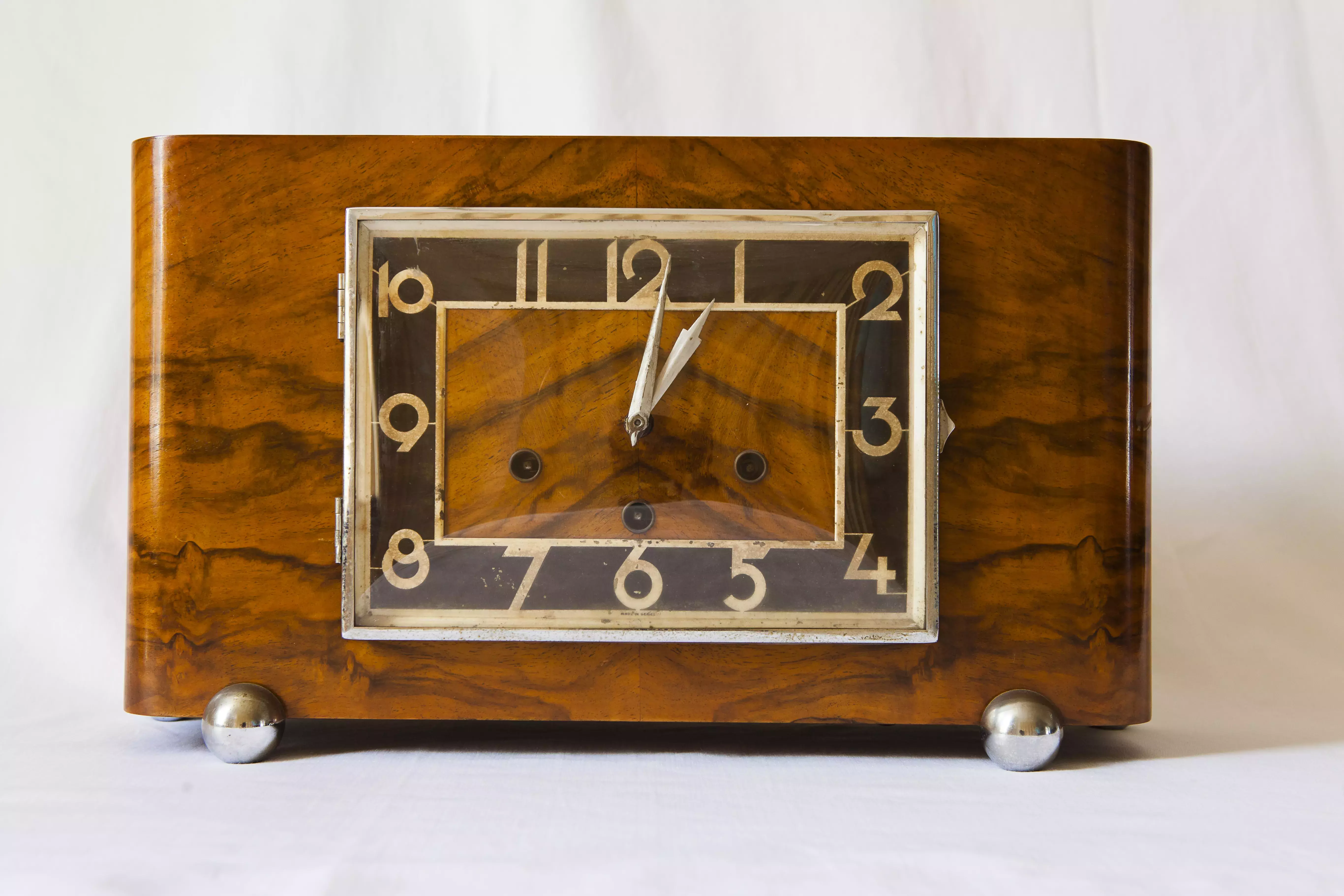 The opening of the plant was of great significance to the government of Joe Lyons, as it was further evidence of the confidence of industry in the recovery of the Australian economy under his leadership. Speaking at the opening, he commented on the increasing levels of capital investment in Australia, stating that he was 'perfectly sure… capital comes here because overseas investors are assured of the security, soundness, and the sanity of the Government of this country'. Hitting out at critics 'who say that we cannot carry on such industries… that we should leave the development of large-scale industry to other countries', Lyons stated that this 'has never been my faith'. Rather, he insisted, 'there is nothing that Australians cannot attempt, and nothing that they will fail to do once they have made up their minds'. His remarks at the opening were typical of his manner of communicating in a down to earth fashion with the listening public.