Joseph Lyons' walking stick
This walking stick, inscribed from the "Timber Men of Queensland" – was given to Australia's 10th Prime Minister Joseph Lyons in 1938. It is a rare surviving example of the many he was presented with during his time as Prime Minister.
In 1926 while Premier of Tasmania Lyons suffered a serious motor accident and used a walking stick for the rest of his life. Indeed, the stick became part of Lyons' persona and he was rarely seen without one. It often features in caricatures and artworks of him as well.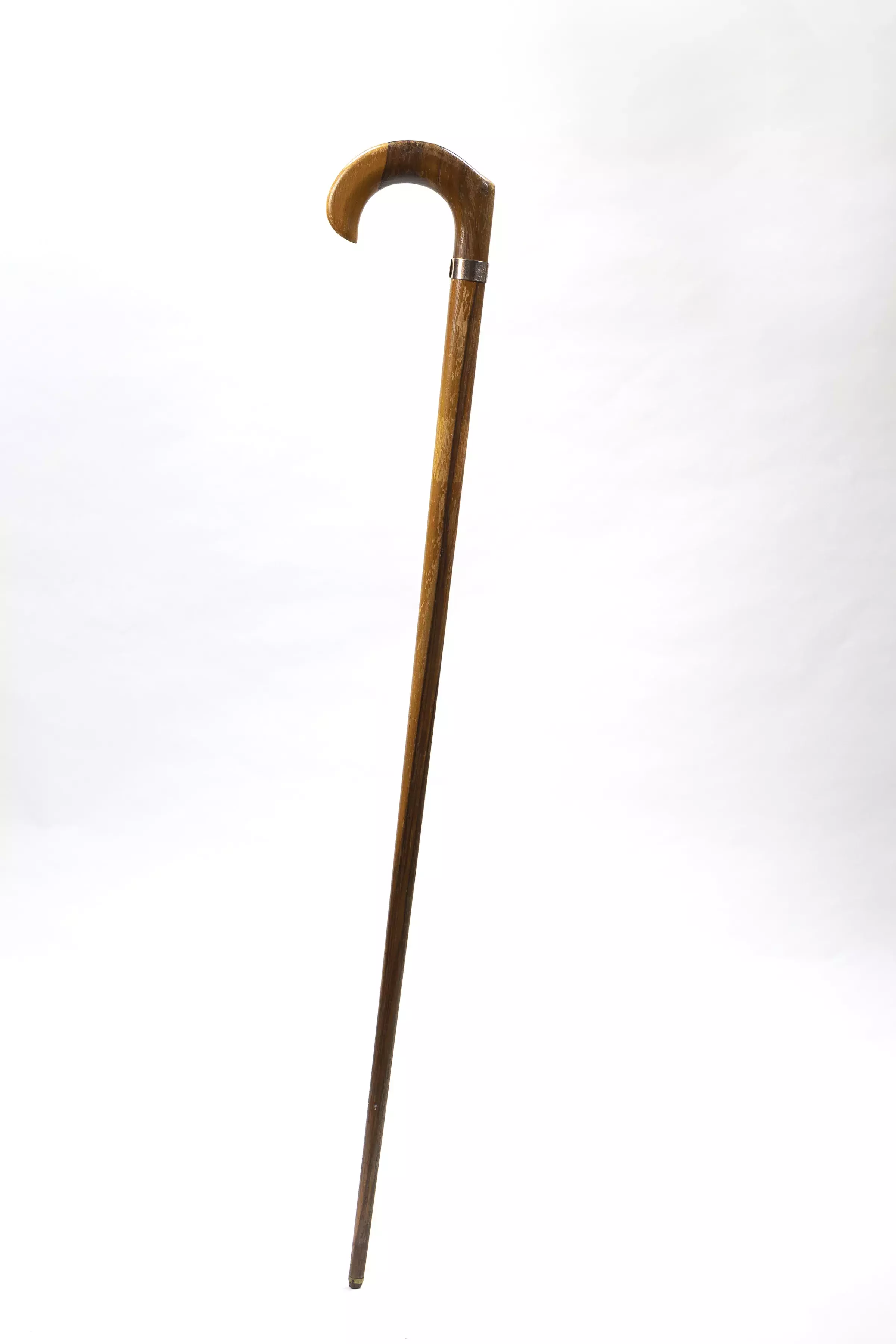 Lyons' was a remarkably popular figure during some incredibly difficult economic and political times. His personal integrity and dedication was respected by the public and held the United Australia Party (UAP) a group of independents, ex-labor and conservatives together for longer than many thought.