Leather bound bible belonging to Joe Lyons that was used at his swearing in ceremony in 1932. It was produced for The British and Foreign Bible Society in 1928, and was published by the Cambridge University Press.
This bible came to have great symbolic value after it was used at the swearing in of Joe Lyons to the position of Prime Minister on the 6th of January 1932. The occasion at Government House in Canberra was presided over by then Governor-General Sir Isaac Isaacs, who was both the first Australian-born and first Jewish person to hold the office. The bible that was used in the ceremony was kept as a memento by Joe and served as a representation of his commitment to religious tolerance and democracy - a Protestant bible used to swear in a Catholic Prime Minister by a Jewish Governor-General.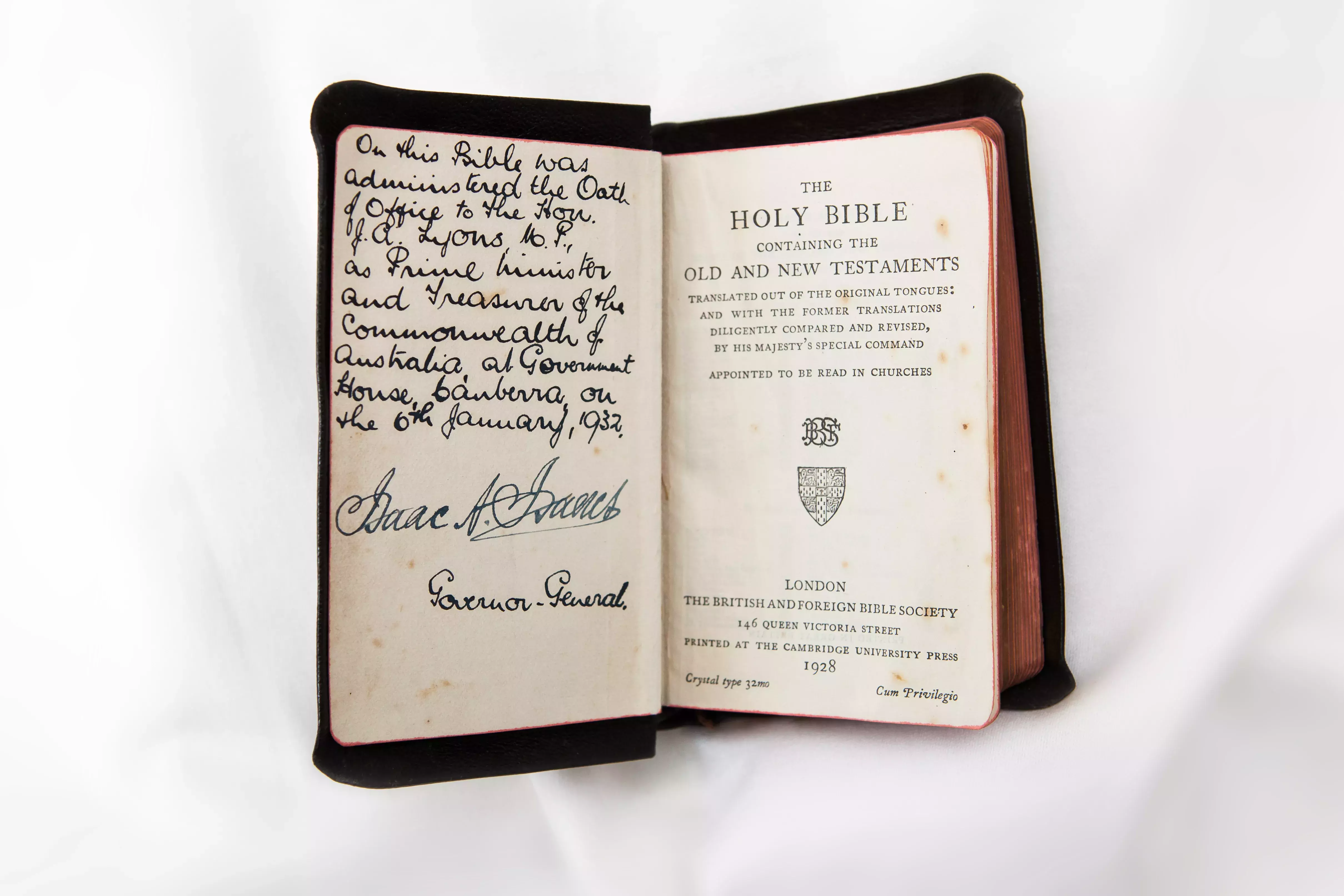 The same bible was used when it was Enid's turn to be sworn in as a member of the House of Representatives, although its journey was not a simple one. Enid had tried without success to locate it for several years, but two weeks before the federal election of 1943 Reverend Patrick Lyons of St Patricks in Melbourne wrote to Enid stating that 'I could find no trace of it until this week… perhaps it may be a good omen'. After her successful election, it was used on the 24th September 1943 to swear Enid in as the first female member of the House of Representatives.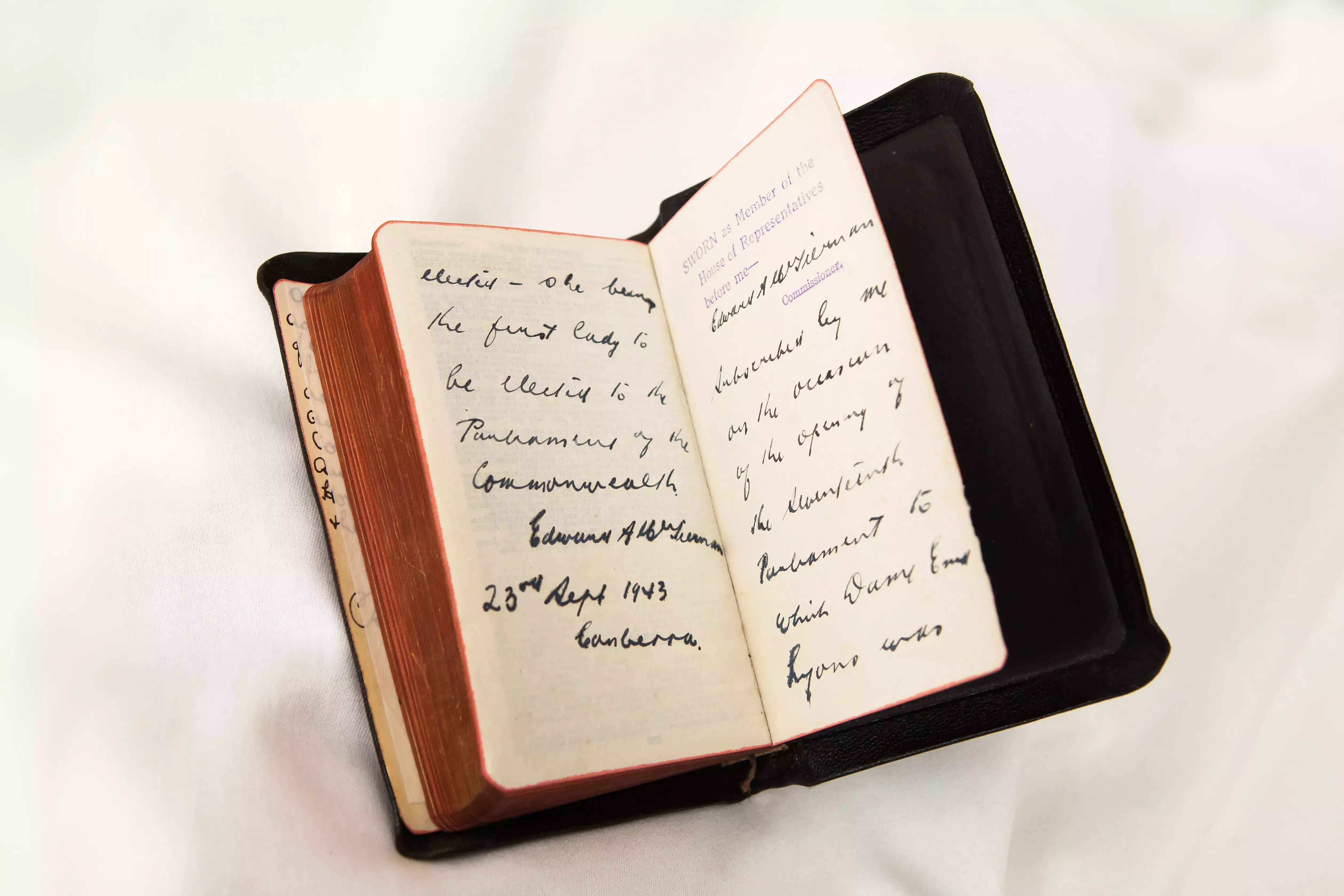 The handwriting on the inside flyleaf reads:
On this Bible was administered the Oath of Office to the Hon. J.A. Lyons, M.P. as Prime Minister and Treasurer of the Commonwealth of Australia, at Government House, Canberra, on the 6th January, 1932. Isaac A. Isaacs. Governor-General.
The handwriting on the rear flyleaf reads:
Sworn as Member of the House of Representatives before me - Edward A [W Tierman]. Commissioner. Subscribed by me on the occasion of the opening of the Seventeenth Parliament to which Dame Enid Lyons was elected - she being the first lady to be elected to the Parliament of the Commonwealth. Edward A W [Tierman]. 23rd Sept 1943. Canberra.