A set of cases that was used by Joe Lyons during his travels within Australia and overseas while serving as Premier and Prime Minister. The set includes a sturdy leather latched suitcase, with a hinged lid and blue fabric lining, and two leather hat boxes.
The suitcases symbolise the very significant role that travel played in the lives of Joe, Enid and their family. They were routinely required to make the journey from their base at Home Hill to attend the parliaments in Hobart and Canberra, and to undertake Joe's increasingly important political responsibilities.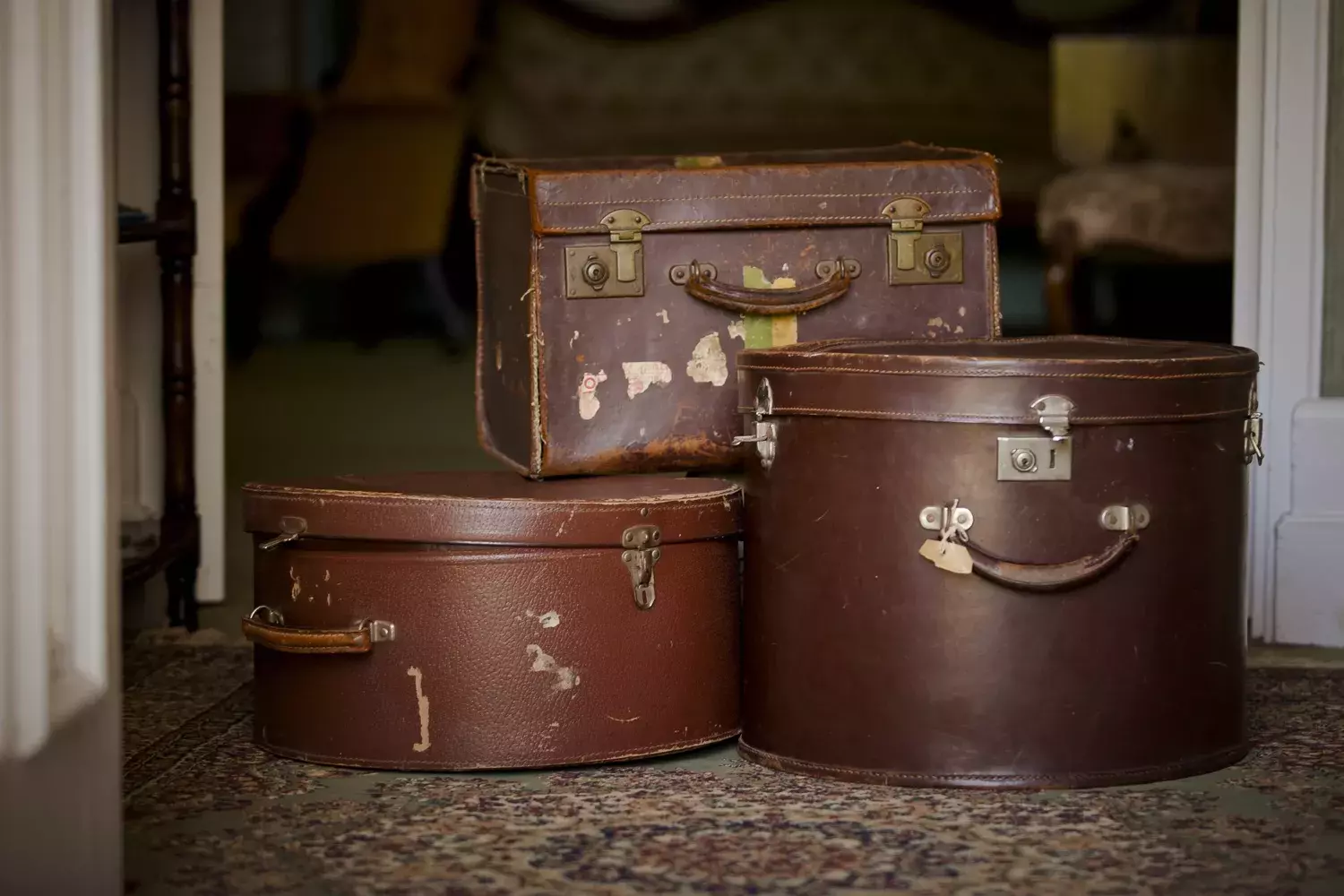 While serving as Prime Minister, Joe and Enid undertook two major overseas journeys to fulfil the obligations of international statesmanship. In 1935 they travelled to England to represent Australia at the Jubilee celebrations of King George V, before continuing on to Scotland, Ireland and the United States of America. A second trip to London in 1937 was undertaken to attend the Coronation of King George VI and to participate in the Imperial Conference of Prime Ministers of the Commonwealth. This globe-trotting lifestyle lead the Labor Party to adopt the satirical election slogan Join the UAP and See the World in 1937.
The suitcase bears evidence of its wide travels in the form of the paper luggage tags indicating some of its various ports of call. These include prominent stickers indicating the use of the 'New Southern Wales Government Railway' and several destinations at stations in Melbourne. Larger and more colourful stickers trace its passage through stations in Venezia and Milano in Italy. A partially peeled printed identification label on the lid of the suitcase indicates that its owner is 'Rt. Hon. J. A. Lyons', with the remains of the letters 'PRIM…' printed underneath.