Prime Minister's Box and Books
A collection of official documents used by Prime Minister Joe Lyons during his time in federal parliament, along with the document box that he used to transport them.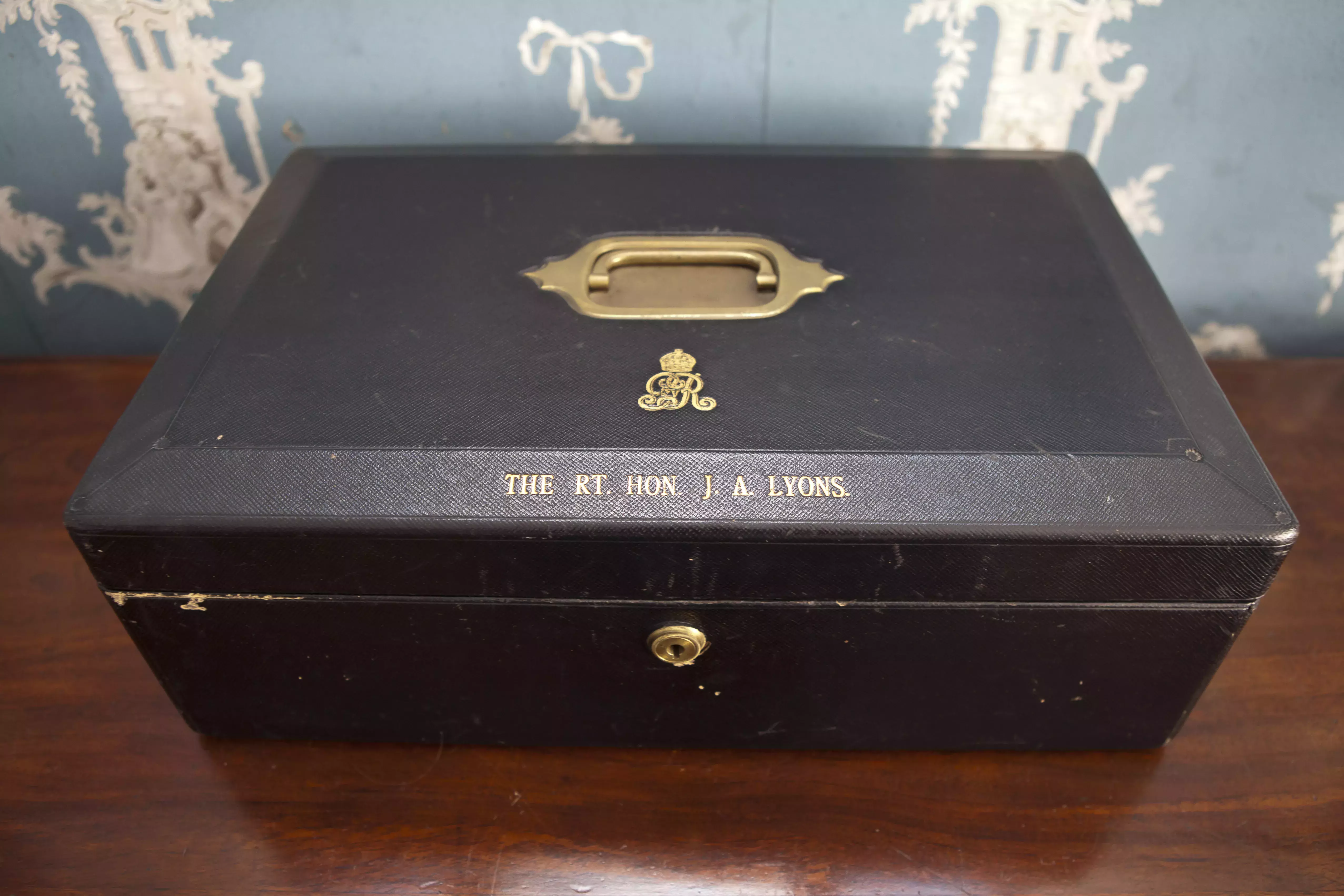 The tradition of 'ministerial boxes' is one that is borrowed from the British Westminster system of government. The boxes are used by members of parliament to transport official documents, and for such things as the daily delivering of documents to the King or Queen. The most famous example is the Red Boxes carried by ministers of the British government, famously seen in annual photographs of the Chancellor of the Exchequer when they deliver the budget documents to 11 Downing Street.
The box used by Joe Lyons during his time in federal parliament is made from black leather, with a metallic gold lock and handle. The top of the box is embossed with Joe Lyons name and it bears the royal insignia of King George V. A label on the edge of the frame shows that the box was made by 'John Peck & Son, 7 Nelson Sq, Southwark S6', the same company who produced red boxes for the British government.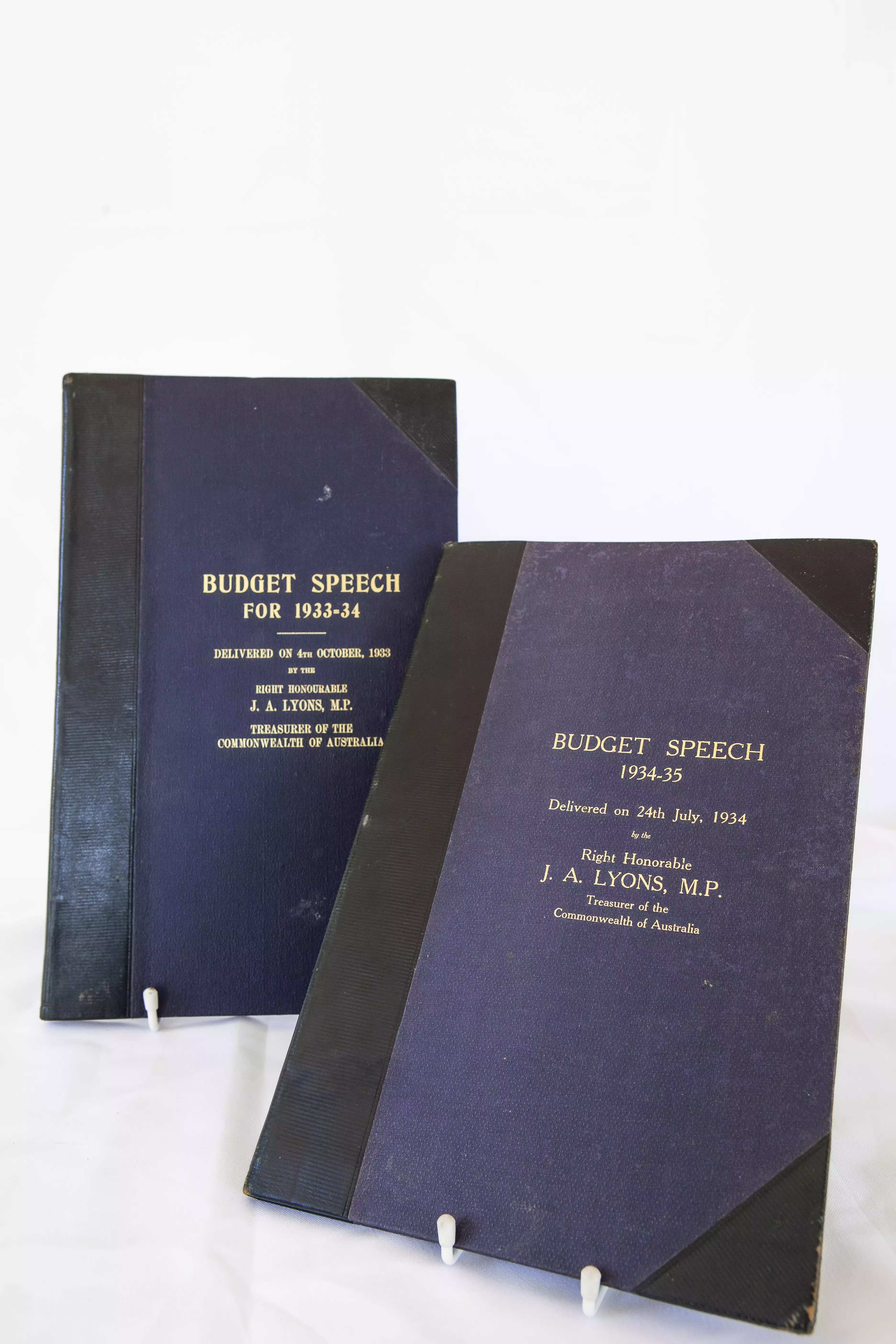 The set also includes a variety of leather-bound official documents belonging to the Prime Minister, including the visitors book from Parliament House in Canberra, leather bound blotter, and the federal budgets that he delivered in 1933 and 1934. The visitors' book is particularly interesting as it gives an insight into the wide variety of national and international dignitaries that were hosted. Given his keen interest in sports, some of Joe's most warmly welcomed guests included the South African rugby team, who toured in 1937, and members of the English cricket team, who drew and signed a caricature of Joe as a memento.