Silver cradle mounted on a Blackwood base presented to Joe Lyons by his state ALP cabinet colleagues to commemorate the christening of Garnett Lyons in 1924. A note on the base of the cradle states that it was produced by F.A. Flint, Jeweller and Silversmith, 116 Liverpool Street Hobart. The inscription on the cradle contains the words of English Poet George Meredith:
Keep the young generation in Hail
And bequeath them no tumbled houses.
The birth of Garnett was significant as he was the first child born to an incumbent Premier of Tasmania. Garnett was the seventh child of Joe and Enid and was born at the Hillside Private Hospital, on the 8th October 1924, during a period when the family was living in Hobart.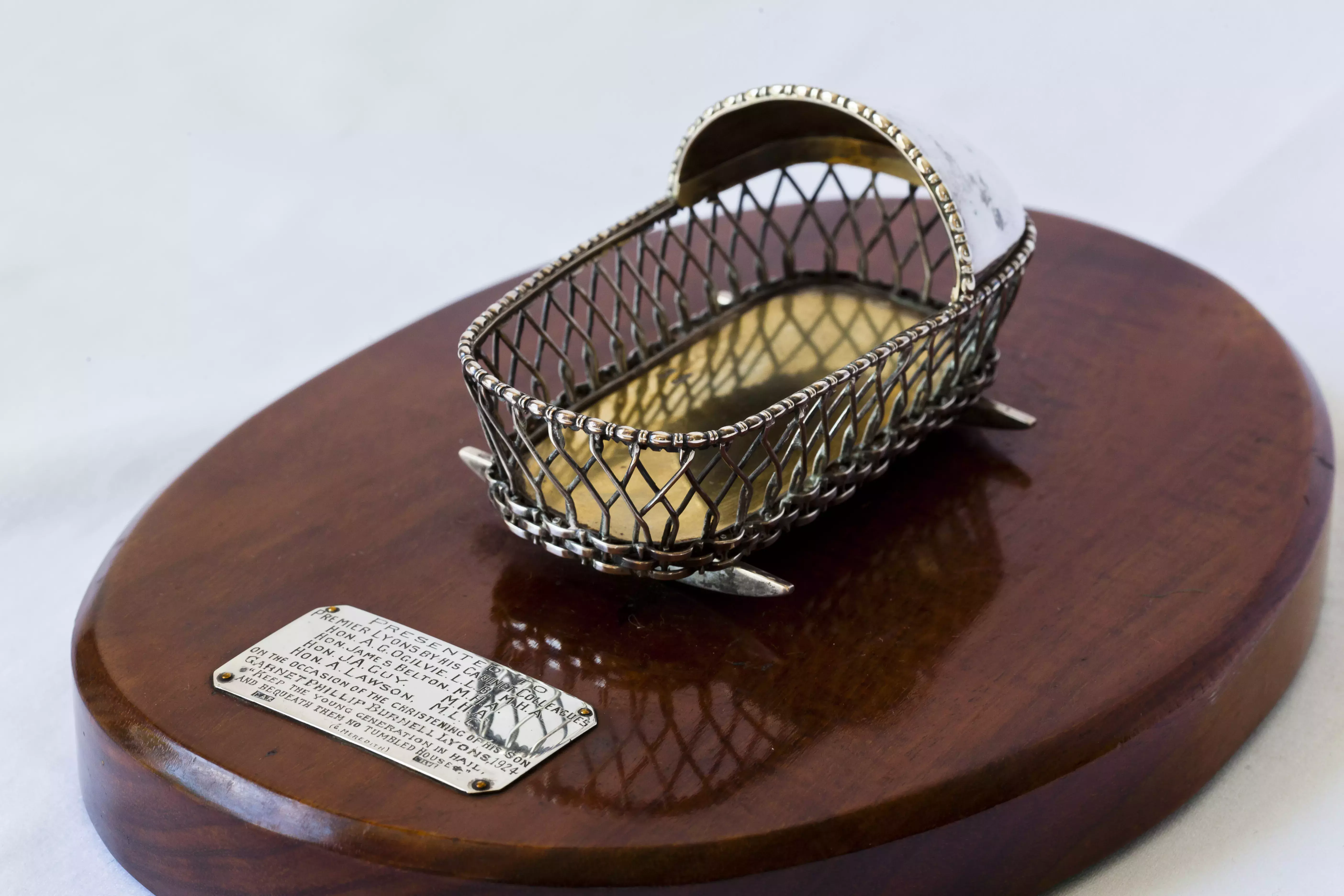 The following year was a difficult one for the family, with Joe experiencing turmoil in State Parliament, and a bitter Hobart winter causing the entire family to experience illness. During this period Garnett became ill with pneumonia, but the doctor assured Enid it would pass for 'in every other way he is in perfect condition'. Yet just two days later, on the 5th August 1925, young Garnett was dead at just ten months of age.
The tragic passing of young Garnett was a great blow to Enid, who experienced deep sorrow and an enduring guilt that she was judged to have somehow neglected her child due to her busy public schedule. Years later she wrote that she 'cannot write of that dreadful hour without tears' and 'when people speak of my eleven children something anguished in me rises in mute protest: not eleven, not eleven; there is another!'