A sterling silver cup gifted to Joe Lyons by the Irish Parliament when he visited Ireland in 1935. The cup is decorated with engraved and chased Celtic motifs on the handles, rim, stem and base. Two dragons forming the shape of a shield decorate each side of the bowl and there is an inscription in Gaelic around the base. The hallmark on the side of bowl indicates the cup was made in Ireland of .925 silver, and The Makers Mark is TW within a rectangle.
Joe and Enid Lyons embarked on their first major international voyage to Europe in 1935 to attend the Jubilee Celebrations of King George V. The travelling party, consisting of members of the Government including Robert Menzies, sailed by sea from Fremantle to Port Said in Egypt and continued by rail across Europe. After attending the Jubilee Celebrations in London, Joe and Enid continued on to visit Scotland and Ireland.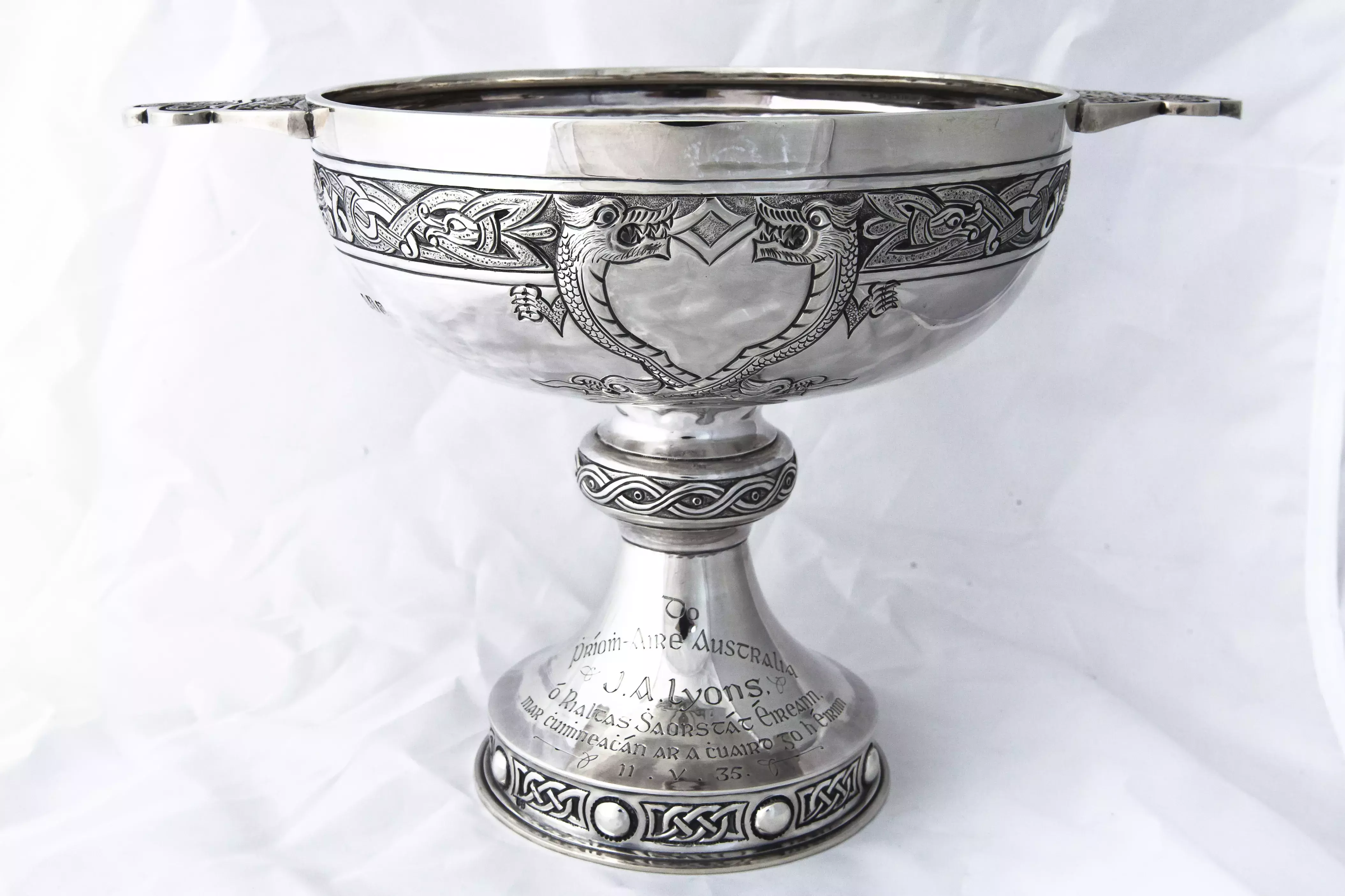 The visit to Ireland was a homecoming of sorts for Joe, being born of Irish Catholic heritage. Joe and Enid were welcomed as guests of honour at a dinner held by the Irish Government at Dublin Castle. The occasion was remarkable for bringing together members of rival Protestant and Catholic political parties for the first time since the 'Troubles' of 1916, and for being the first instance of a British Commonwealth statesman receiving a gift from the Irish Parliament.
The coming together was so significant as to lead one local newspaper to ask 'what magic power has Mr. Lyons got that he can assemble Irish political parties around a dinner table and make them fraternize?'